We Don't Compromise on Quality
You spend hours and hours to perfect your craft. The least we can do is making it worthwhile. We never settle, whether it's by giving more than enough paint pots for each color of your paint by numbers kit or by only using poured glue canvas for diamond painting. We always thrive to offer the best and we'll never stop.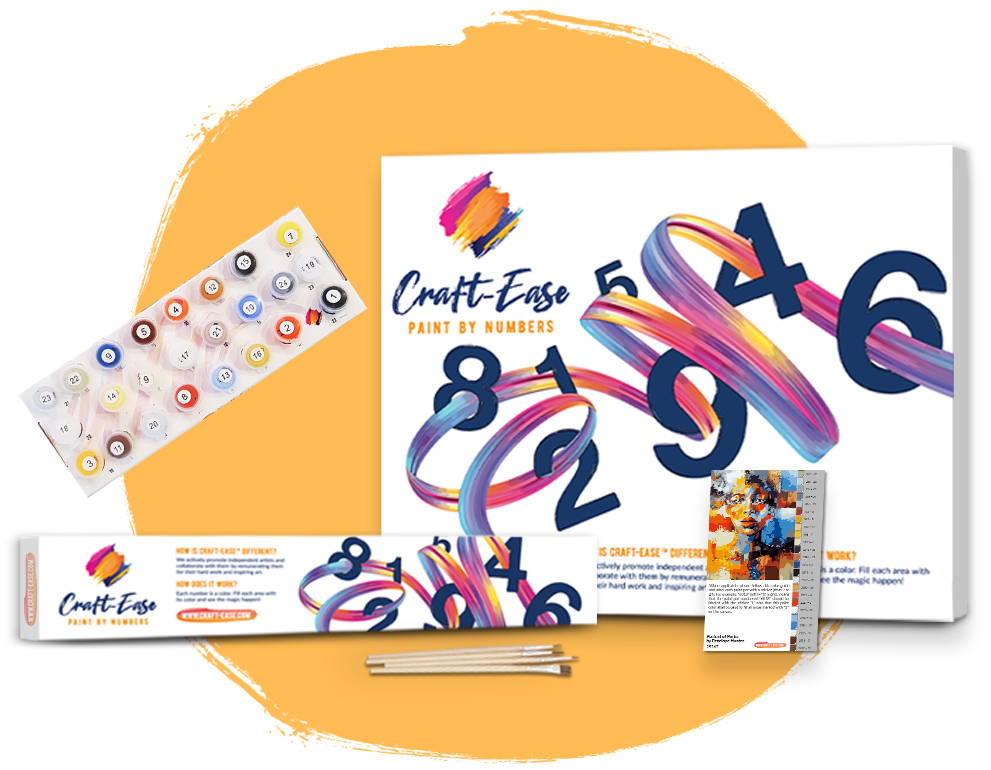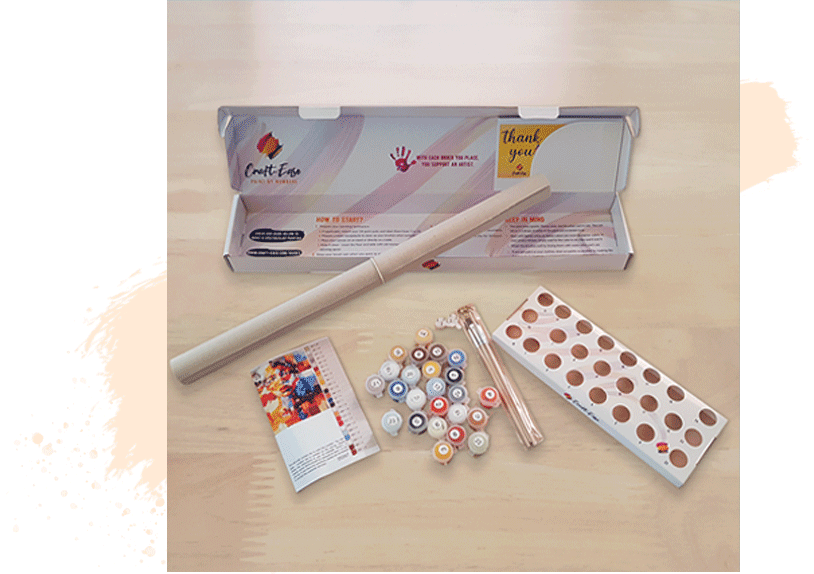 All Craft-Ease™ kits come in a gift box - the first and only in the industry – so it'll be a real treat when you receive yours! Since many customers order to deliver thoughtful paint by numbers gifts directly to their loved ones. With Craft-Ease™'s unique premium gift box, your loved ones will feel the love from the moment of receiving their kits!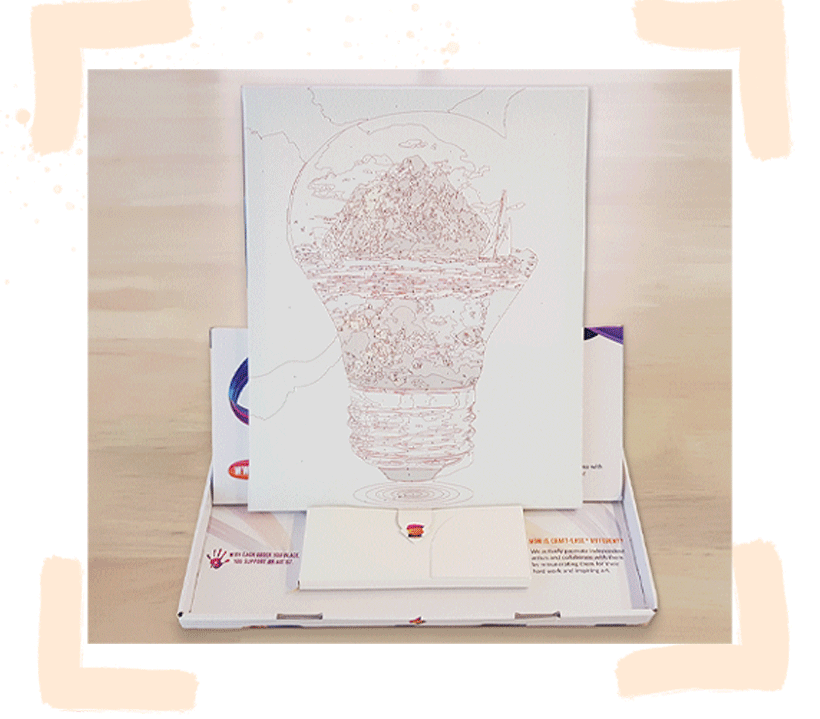 The first and only in the industry - all Craft-Ease™ framed canvas kits come in a unique luxe box that includes a tool box and can be ecologically converted to be a personal easel or painting holder! It's beautiful and practical – you and your loved ones will love the kits!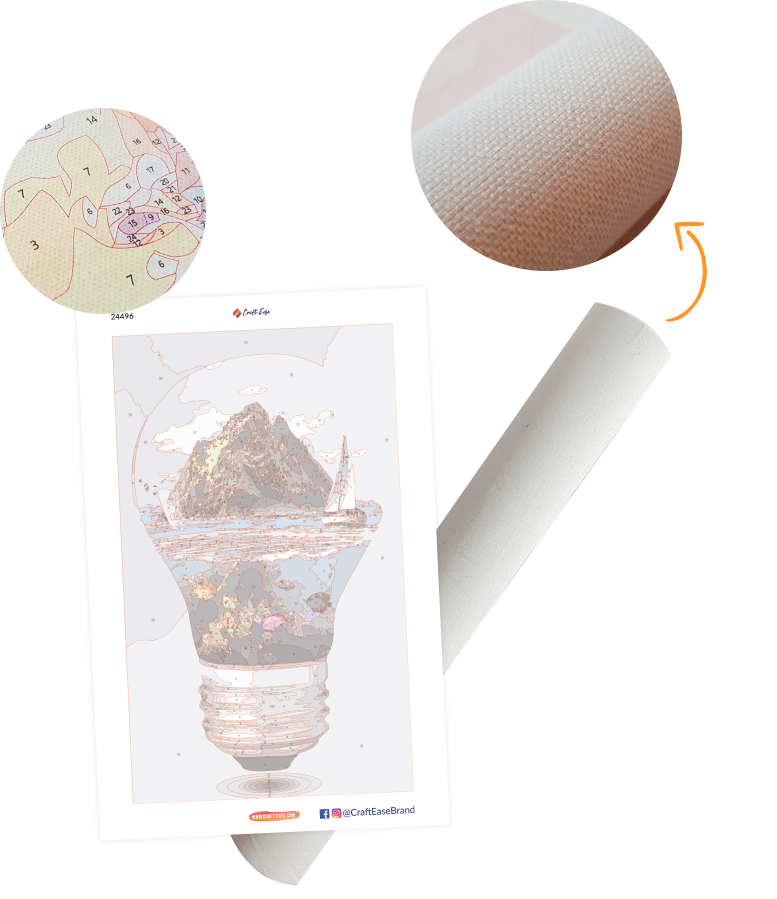 Professional Painters Swears by Those
This is the real thing; a Linen Fabric Canvas printed in color so you won't be scratching your head to know what color to paint. And the numbers are big and clear! No more guesswork, just joy & paint!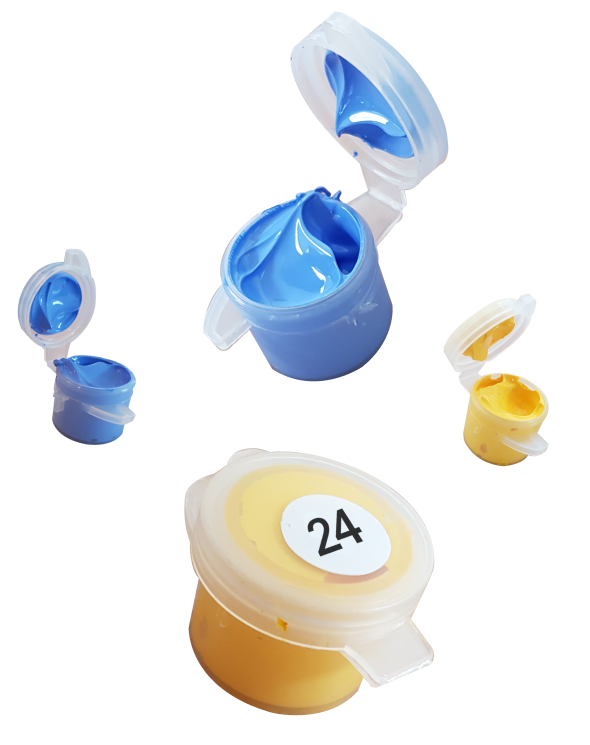 Paint Pots that get you covered!
Every worry about running out of paint? Don't! - we've got you covered. We'll keep you fuller than last thanksgiving at the in-laws 🍗
Who Doesn't Like Better Storage?
The first and only in the industry - all Craft-Ease™ kits come with a unique paint pot holder that helps you organize your paint colors to facilitate your painting experience!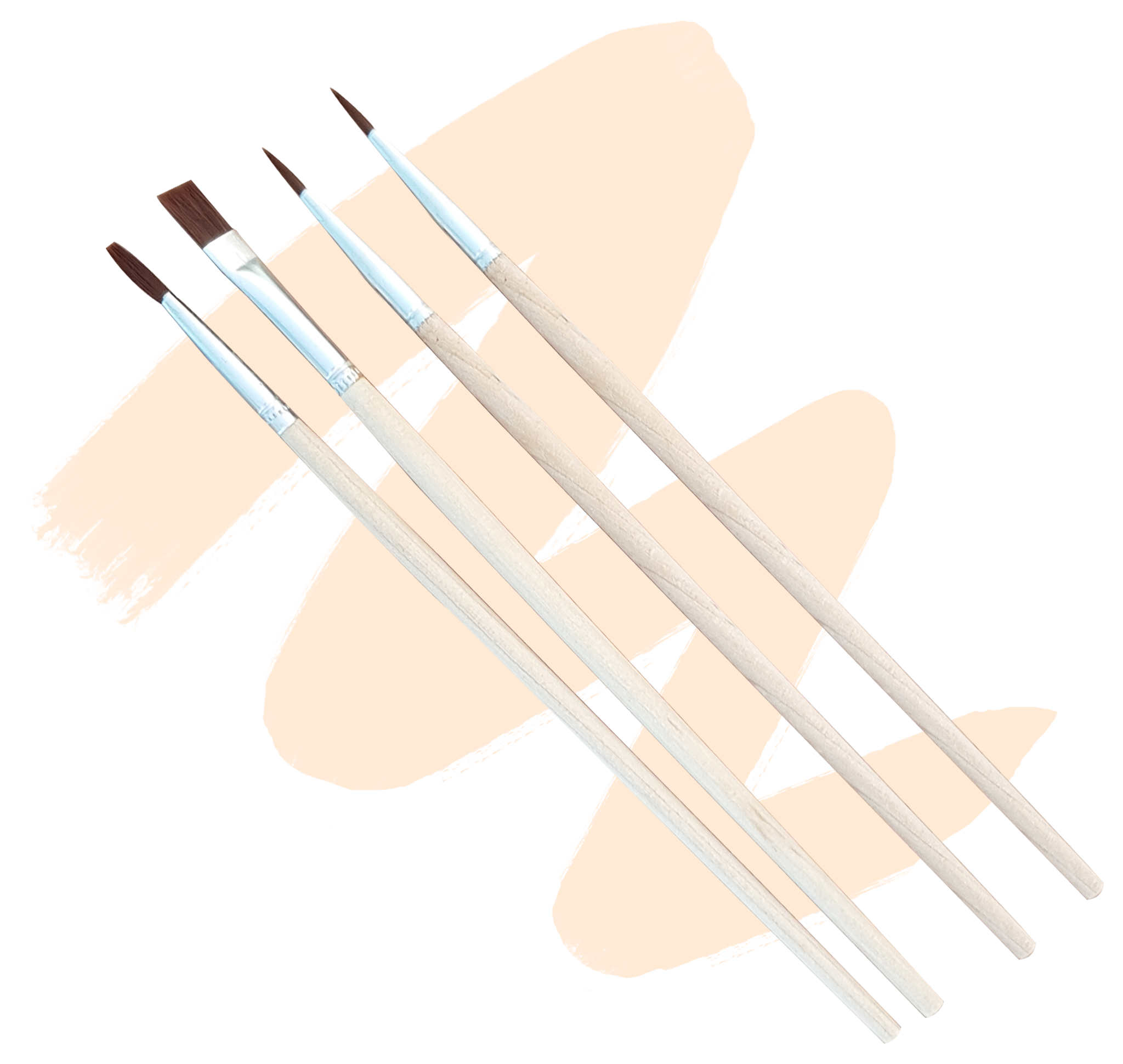 4 Wooden Paintbrushes and a linen fabric canvas allow you to paint like a pro!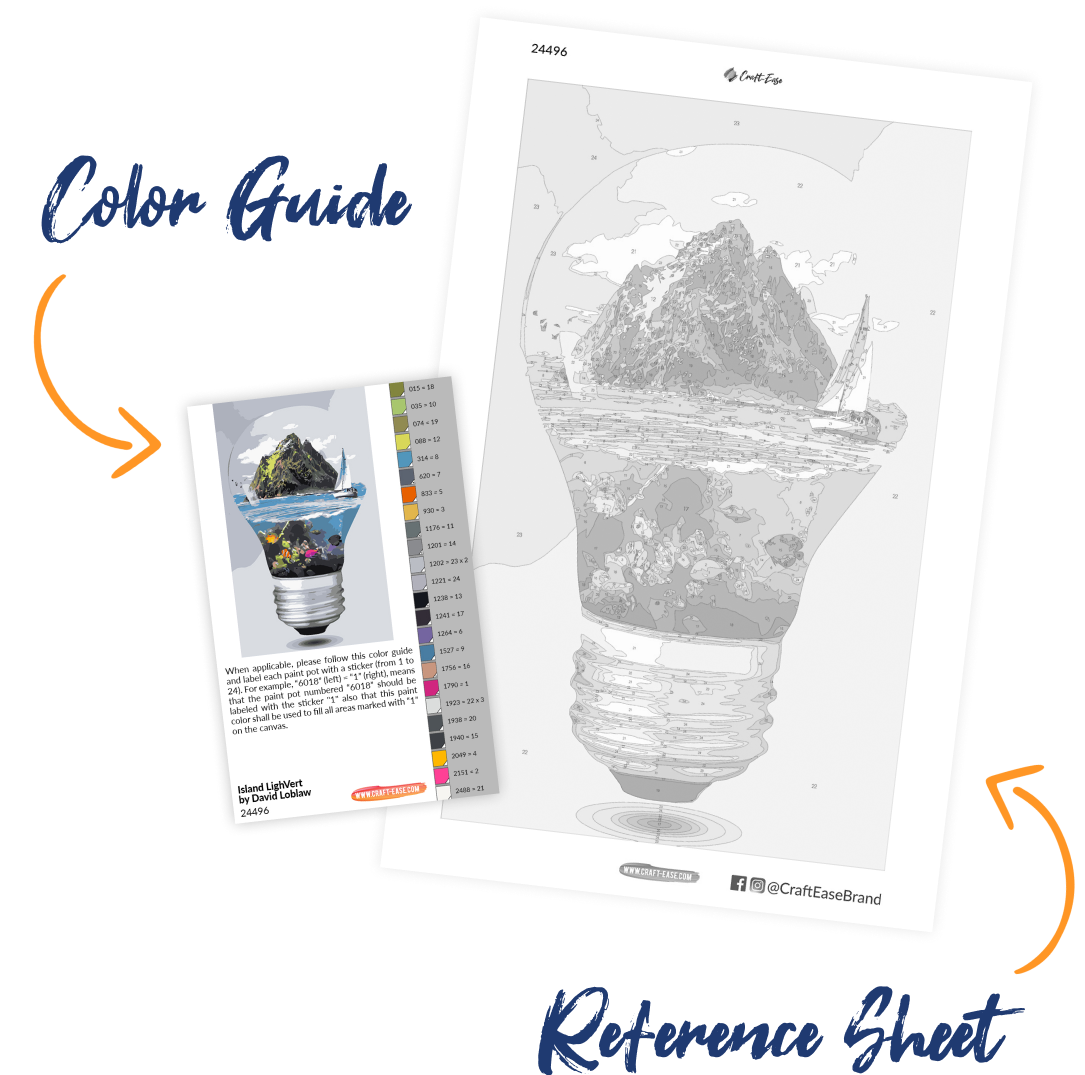 COLOR GUIDE AND REFERENCE SHEET
A reference sheet for you to look at because we know numbers are sometimes not enough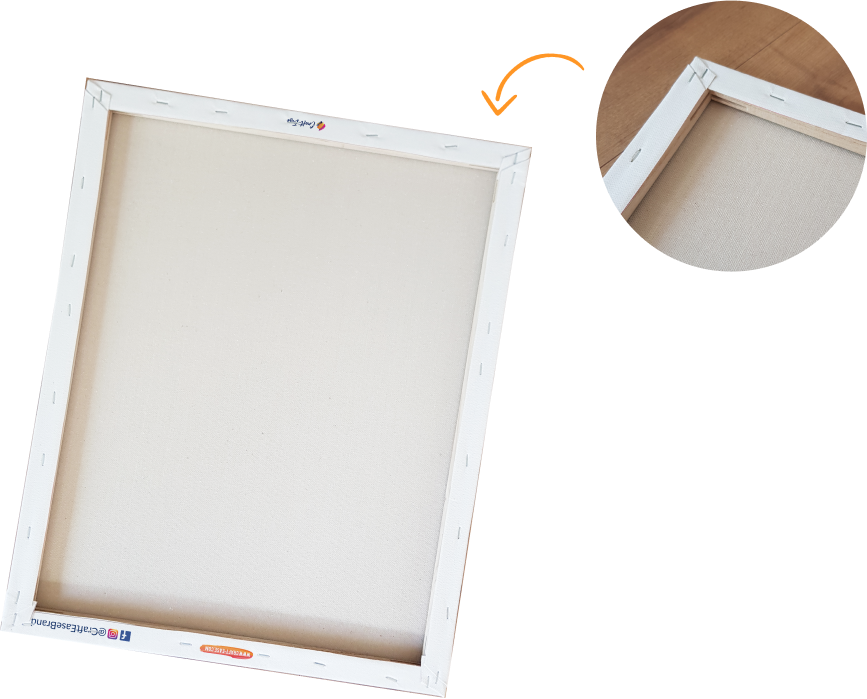 Because we know it's hard to frame it yourself!