Getting Personal with Talents | Artist - Karla Gerard
How did you become an artist?
When I was a child, my mother would buy craft kits for me, a variety of them, including paint-by-number kits. I have always enjoyed creating and painting. As a child in school, I loved art class. At home, I was always doing creative projects, shoebox houses, experimenting with clay, paint, glass bottle cutting and more. By the time I was a teenager, I decided that, one day, I would become an artist. As an adult, I went through stages of art businesses, cutting wood shapes and creating wood dolls and items to sell at craft fairs, painting welcome slates and selling them all over New England along with painted canvases and then finally just painting on canvas, my dream, and selling on the internet.
What inspires your art? Where and how do you find inspiration?
Where and how do you find inspiration? Looking at tree shapes and sky colors and nature. I find inspiration in house and décor magazines, books, color charts, fabrics, photos, dreams and off the top of my head.
What does your art mean to you?
It is a part of me, an extension of myself. I can change life as it is in reality into a colorful magical, whimsical place where dreams can come true.
What is the most valuable piece of art to you?
A number of years ago, when I was experimenting with different styles of painting, I painted a realistic painting of a couple of pumpkins in front of a weathered wooden container of red geraniums. It was like looking at a photograph of real pumpkins and geraniums.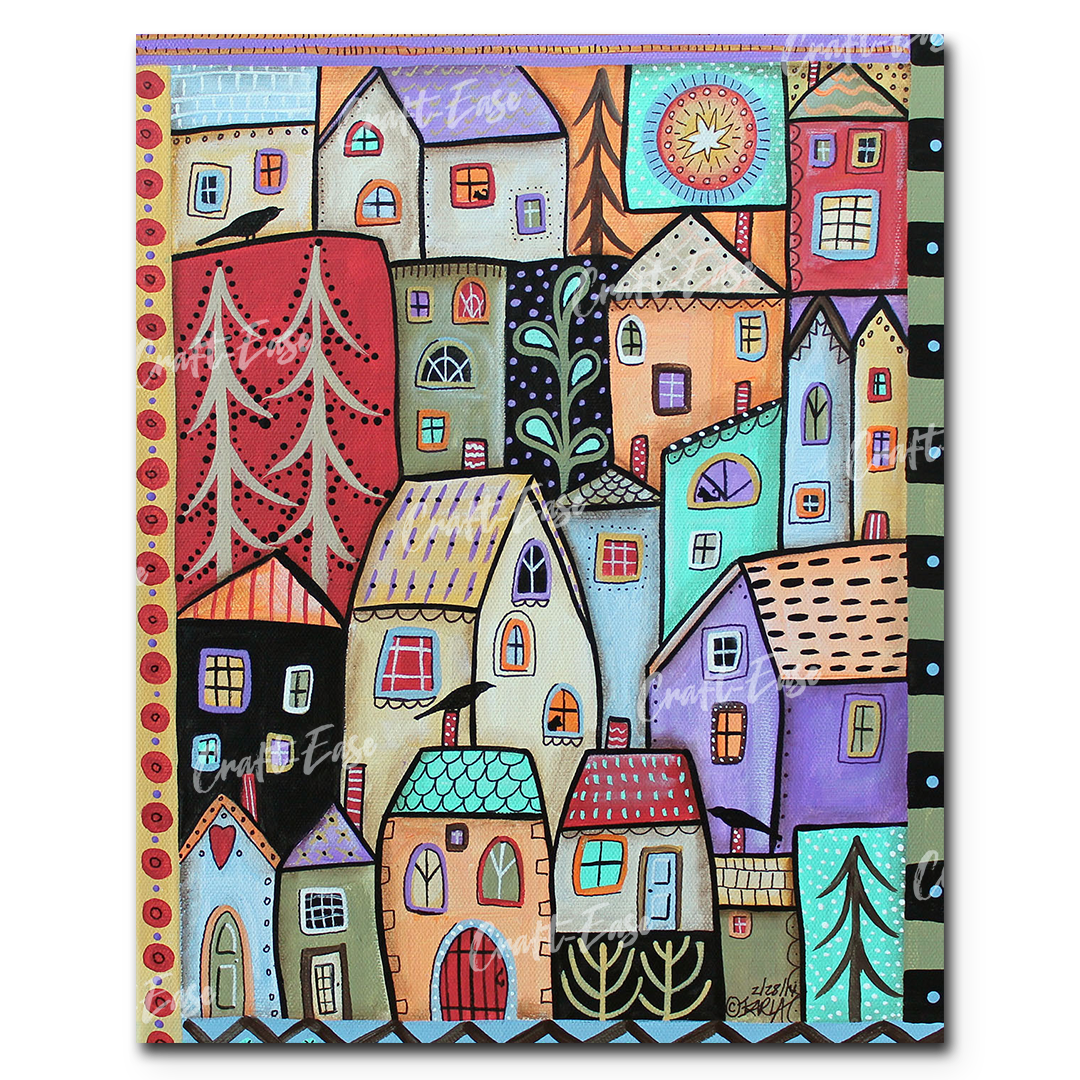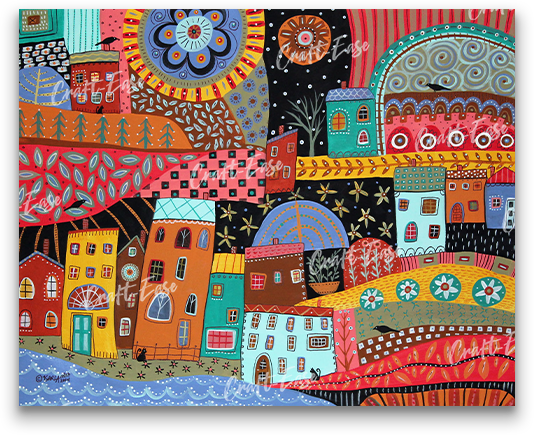 How do you overcome your creative blocks?
I take time off to regroup, as much time as it takes, and consider some subtle changes in my art. Maybe color changes, maybe elements changes and try to see it in another perspective.
Would you describe the experience or feelings you have when creating your art?
When I am painting, it is therapeutic, relaxing and it transports me to another place, dimension, especially when I am listening to good music. The time passes very quickly.