Craft-Ease offers multiple shipping options including Paint by Numbers fast shipping and Diamond Painting fast shipping
Paint by Numbers Fast Shipping and Diamond Painting Fast Shipping Options
Great art takes time - we need time to process the order before shipping. There are multiple shipping options per location, so choose the option that best suits your needs and your budget!
Time frame = Processing time (2~7 days) + shipping lead time
International Air Saver : from 2 to 4 weeks
International Expedited : from 1 to 3 weeks; often 14 days (available only at specific locations)
International Express : from 5 to 10 days; often 8 days (available only at specific locations)
Special Expedited : from 2 to 5 weeks (available only at specific locations)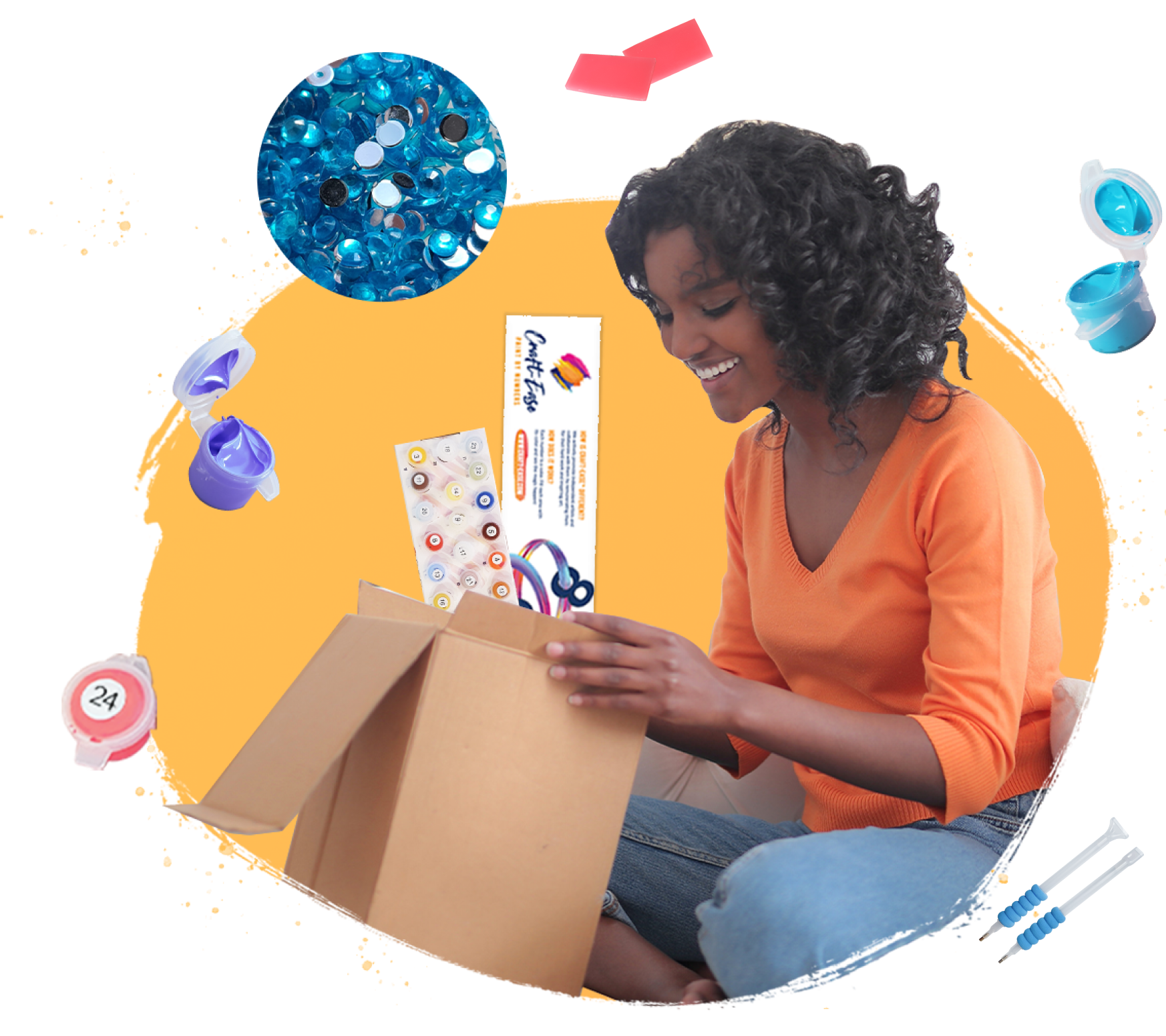 Depending on the location, custom clearances and the traffic of delivery service, the expected time frame to have the orders delivered varies. We strive to get your art tools to you as soon as possible, in fact, sooner than the above stated times whenever we can. We however do not have any control over the speed of shipment by delivery service providers nor the process and time line of custom clearance. They also have peak traffic that we have no control of. Please anticipate delays for orders placed in November and December.
It is not uncommon that the parcels are held by the customs for transit between 2 and 5 weeks particularly during peak delivery periods.
Applicable for specific items with the Ship From USA badge Ship From USA Badge only
Delivery Time : from 3 to 7 business days; peak season can require an additional lead time of 4 days
Note that products of the same order can reach at different times as the products can be shipped from different facilities.
All the order shipments can be traced with a tracking code. As soon as you place your order you will receive a confirmation email. This means that we have received your order in our system and authorized your credit card for purchase.
You will then receive tracking information by email once your order is getting produced prior to shipping out.
Once received, you can track your order here with the tracking code of your order.
What to do if my parcel hasn't reached me within the normal time frame?
If your order hasn't arrived after 60 days, please contact us at support@craft-ease.com. We will take immediate remedial actions.
Important note regarding Craft-Ease Exclusive Series
Our Exclusive Series craft kits are created in collaboration with independent artists. For each order you place, they get paid for their hard work. And we thank you for that.