What is Glow Diamond Painting? Glow in the dark craft by Craft-Ease
Posted by Lois Chan on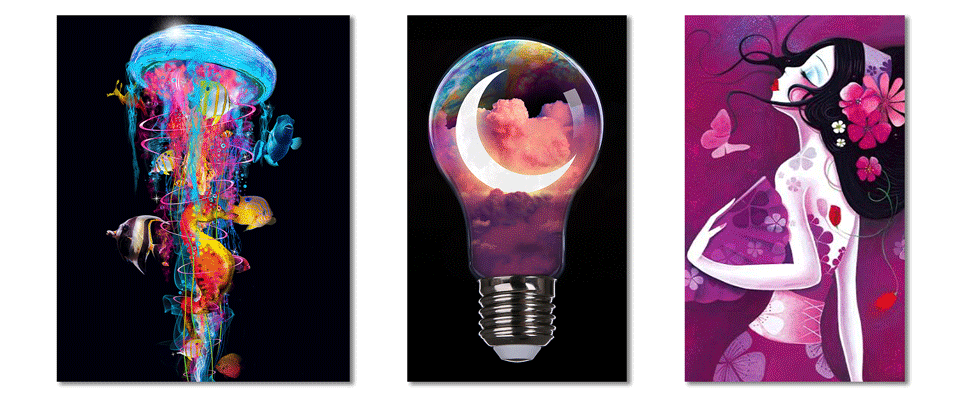 Glow Diamond Painting is the latest innovation of Craft-Ease meaning to impress with or without the light on!
Every Glow Diamond Painting Kits not only uses beautiful unique artworks and it also comes with photoluminescent Glow diamond drills that glow in the dark in addition to the sparkly AB and Star AB diamonds!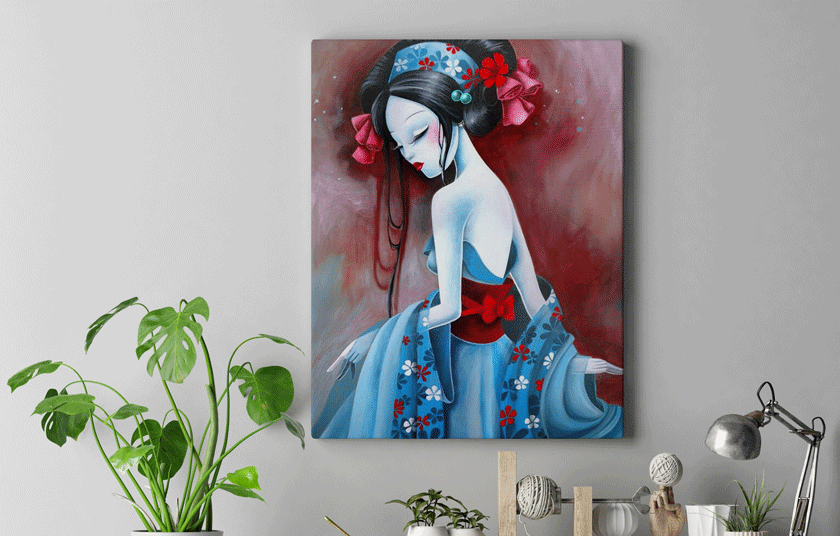 Besides actively supporting artists for their art, Craft-Ease constantly innovates to offer a therapeutic crafting experience. The best diamond painting kit is earned because of the quality supplies and the inclusion of not just one type of quality AB diamonds, but also Star AB diamonds and Glow diamonds as well.
A truly spectacular diamond painting that is impressive from day to night - Craft-Ease Glow Diamond Painting Kits includes all AB, Star AB and Glow diamonds. This also makes Craft-Ease the only company that offers licensed artworks with Glow diamonds.
Check out the Glow Diamond Painting Kits collection here and treat yourself to a Glow Diamond Painting Kit for an extra sprinkle of magic in the dark!
What's in the Craft-Ease Glow Diamond Painting Kits?
Every Craft-Ease art kit is well protected in a premium box ready as a gift to someone special or to oneself. Discover the elements included in every Craft-Ease Glow diamond Painting Kits as below:
Poured Glue Canvas - experts swear by the quality of poured glue canvas over others for the neatness and bubbleless canvas, with superb adhesiveness.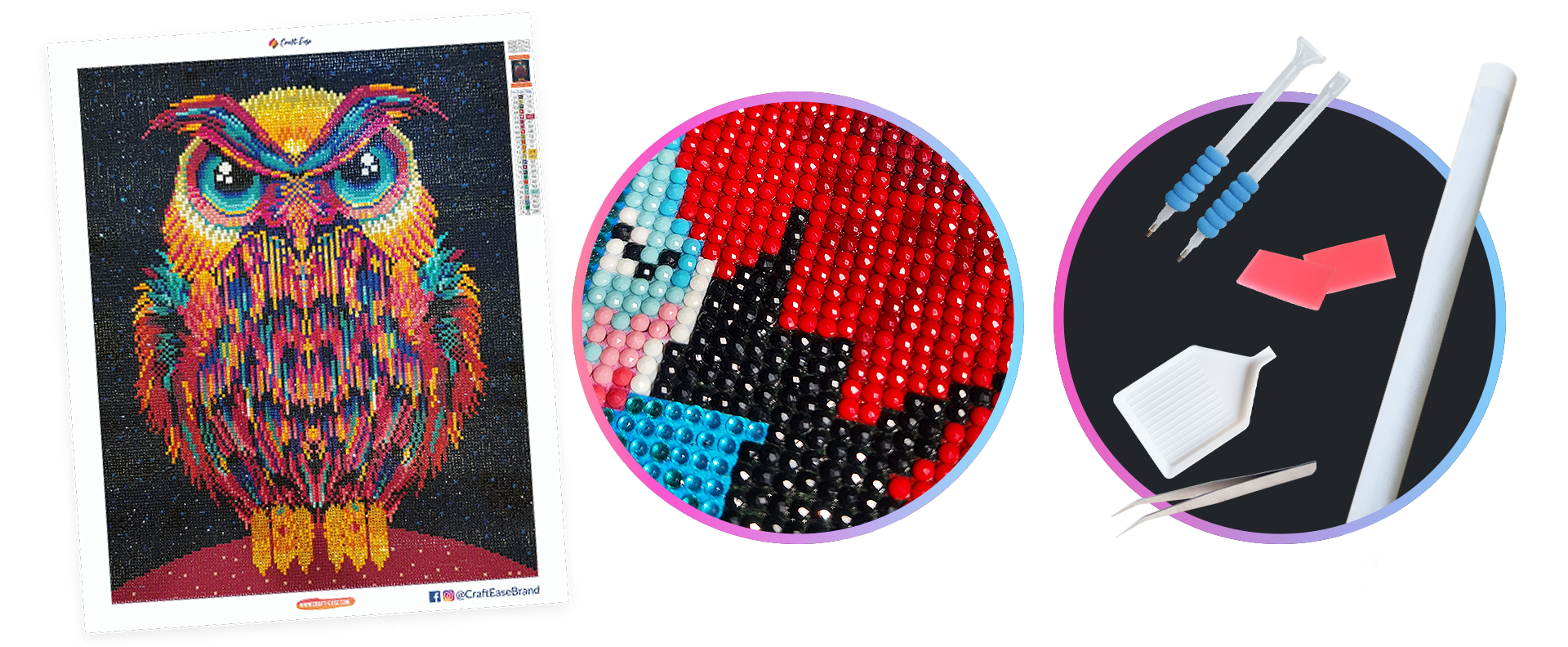 Glow Diamonds - the addition of Glow diamonds will make the diamond painting's main features glow in the dark offering a fascinating art in darkness!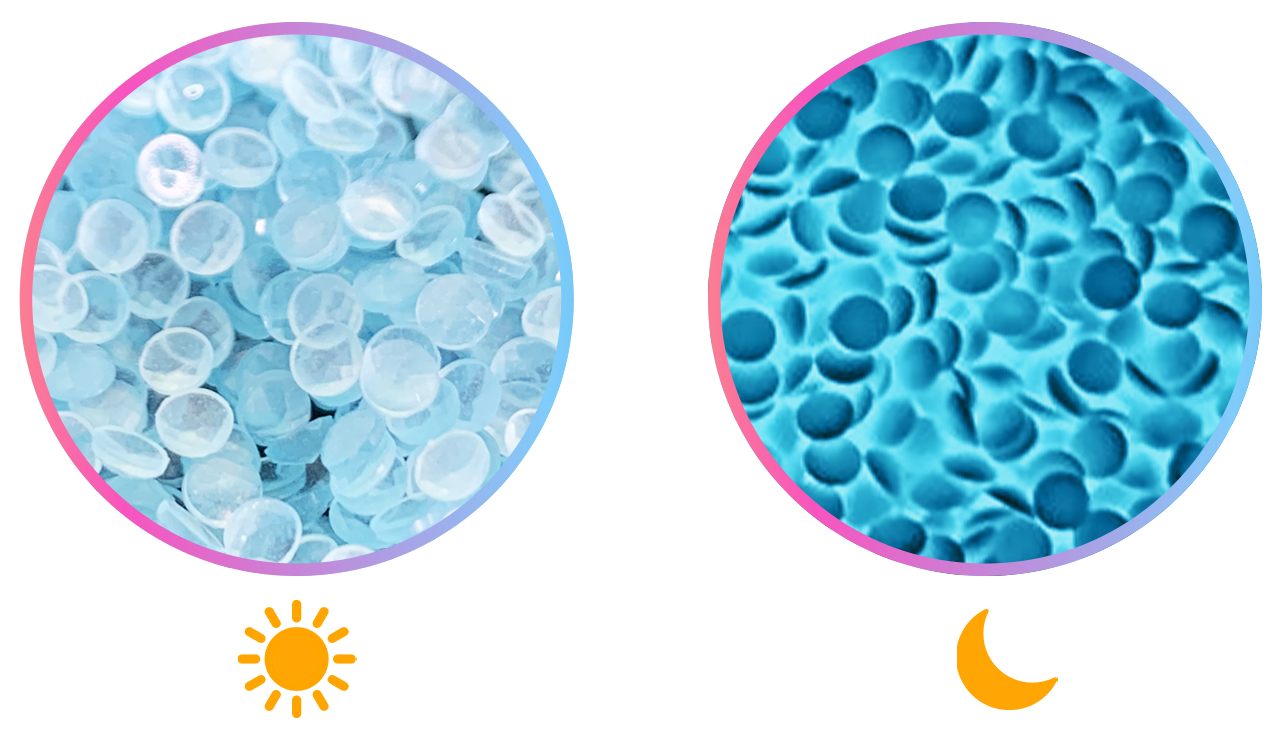 AB Diamonds & Star AB Diamonds - your diamond painting art will be absolutely spectacular and dazzling under light with the mesmerizing AB diamonds with opalescent shine and the ultra-shiny Star AB diamonds!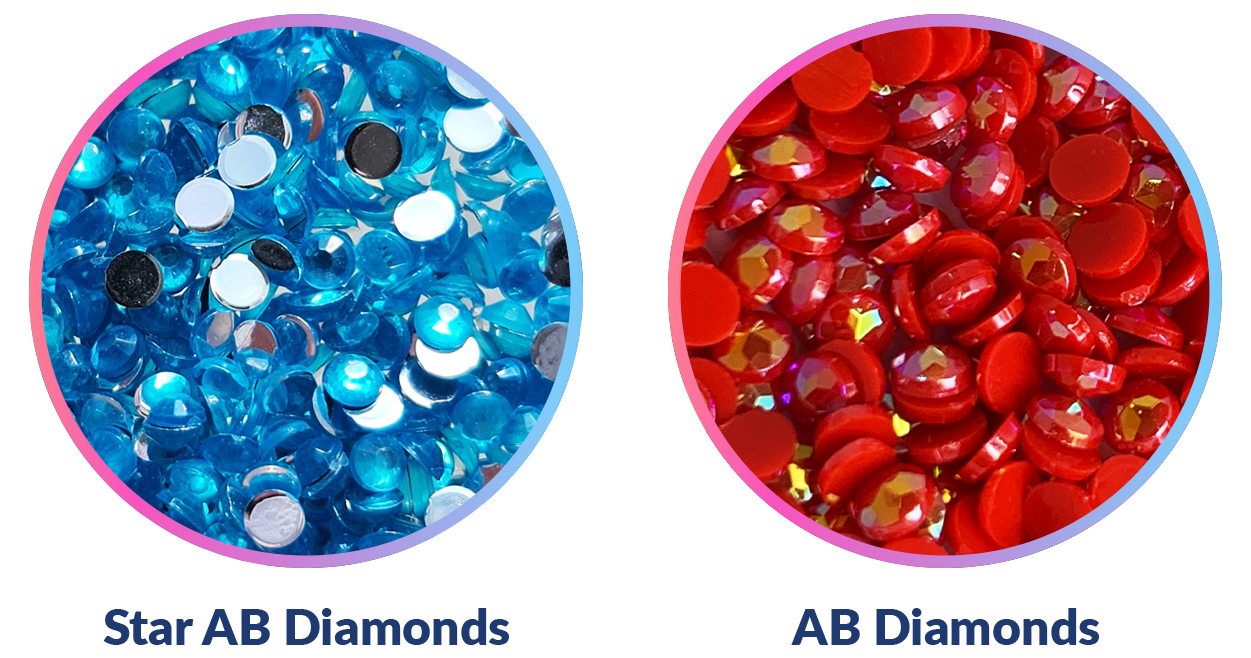 Craft-Ease Diamond Painting Toolkit - 2 diamond applicators with multiplacers, 2 pieces of applicator gums, diamond organizer tray, a pair of tweezers - all the tools you need to complete your radiant and sparkly art project!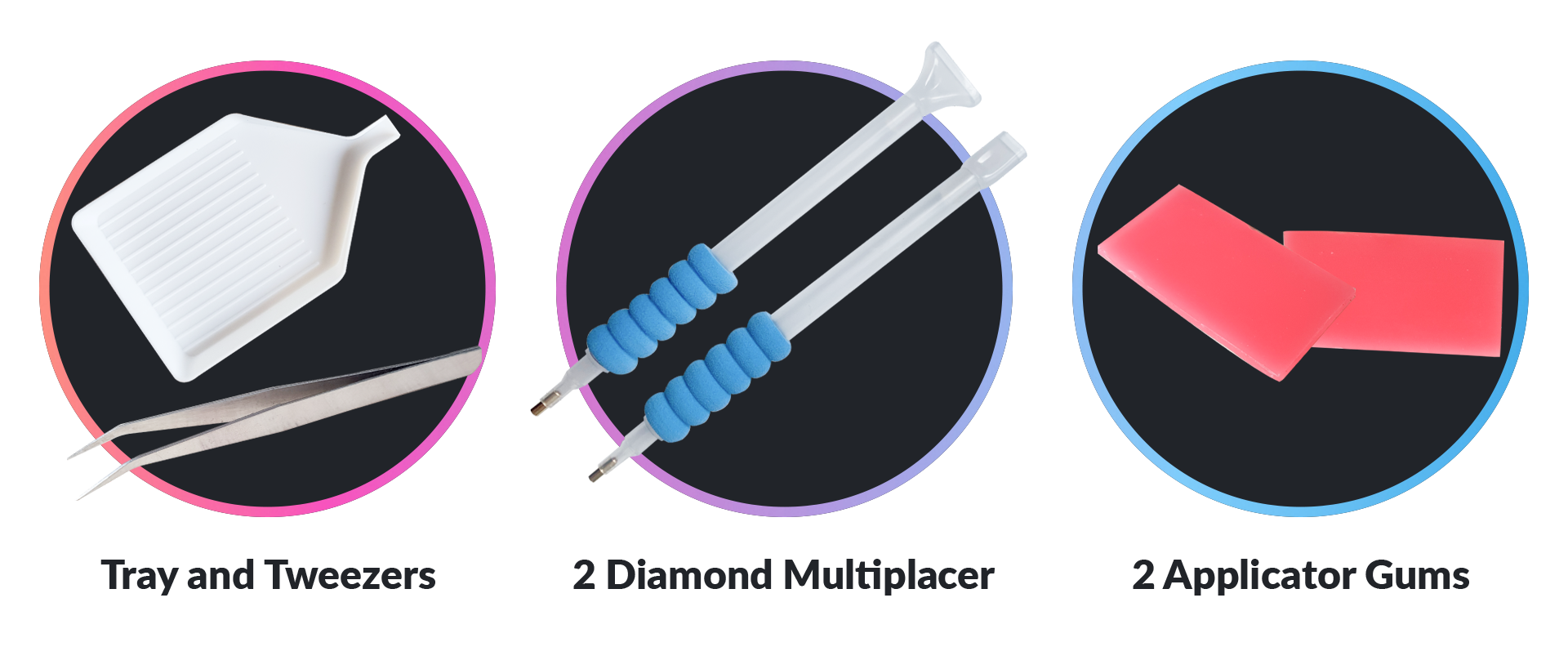 Unique Artworks by Talented Artists - every kit uses an exclusive art created by talented artists who is compensated for every sale!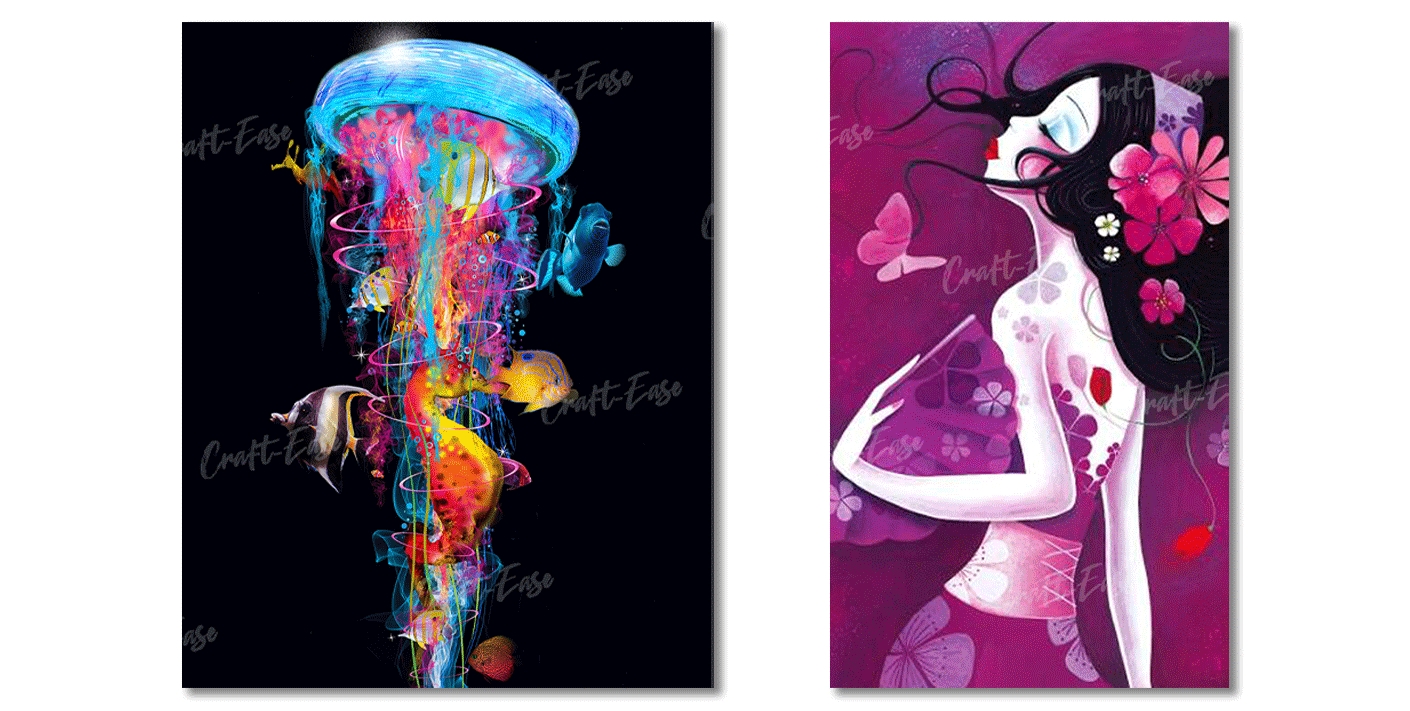 What are AB, Star AB diamonds and Glow diamonds in Diamond Painting Diamond Art Kit?
The best diamond painting kits would be poured glue and include special diamonds such as AB, Star AB diamonds or Glow diamond drills to render extraordinary effects on the art. Find out how to get the most of your diamond art kit!
3 Easy Steps on How to Paint with Diamonds For Beginners
Diamond painting is a craft that is quickly growing in popularity among both novices and experienced artists alike. And contrary to what you might be thinking, you don't need to have put hours of practice into diamond painting in order to end up with stunning results.
At Craft-Ease™, we actively promote art therapy in the form of complete craft kits so that everyone can achieve therapeutic and joyful experience through art from the comfort of their home.
Our Favorites from the Collection
---