How to Flatten Your Paint by Numbers Canvas
Posted by Devi Rifandiani on
This is specially written for the ones that bought rolled paint by numbers kit. Even though it can be small and easy to store, the rolled canvas can be quite tightly rolled and get quite stubborn when you want to flatten it to start painting. Here are some tips that we have tried and are sure would work to get your canvas nice and smooth. These tricks work before and after you have finished your painting.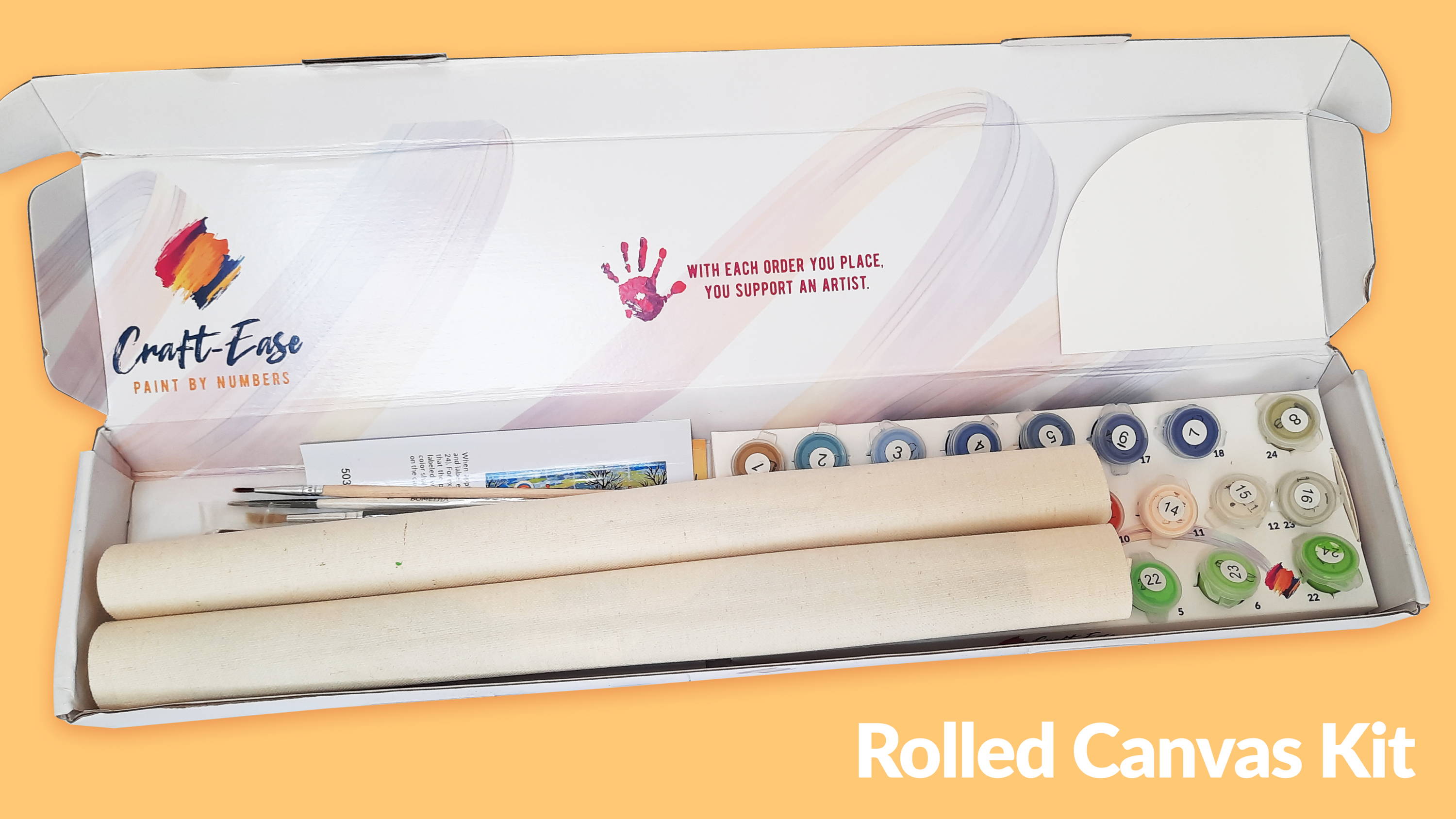 If you don't want to go through the hassle of flattening and smoothing out your canvas, you can always opt for our pre-framed canvas! It comes with a sturdy wooden frame. You can hang it on your wall as soon as you finish the painting!
Table of Contents:
What is a paint by numbers canvas?
First, let's talk about the actual canvas. Paint by numbers canvas is one of the most popular painting surfaces that comes with a craft kit. It already has light marking printed on one side with numbers that correspond to a color in the curated paint color set that comes with the kit. As opposed to the clean and blank canvas you can get anywhere, it brings you one step closer to painting your own masterpiece. To read more about what paint by number is, we have a blog post discussing more about it.
Craft-Ease canvas is made out of high-quality linen that is durable and strong. So any creases will not damage the canvas, and will not ruin your painting experience. All of our paint by numbers canvas is already primed and pre-stretched so that it is ready to paint. So you can try out these methods we will recommend without any fear of ruining your canvas.
If you want to learn more about how you can start and rock your first paint by number kit. You can check out our beginner paint by numbers tips.
Rolling it the other way.
After taking your rolled canvas out of the box for the first time, your canvas will be quite stubborn on it's rolled state. As it has been in that position for the weeks that it was in storage as well as shipping. It should be rolled printed side-in. If you try to lay it flat on a table, you might notice it bouncing back to the curled position.
All you have to do is roll it the other way around, printed side out. You might need to do this a couple of times, back and forth, switching the side. This will help with the curling of the canvas.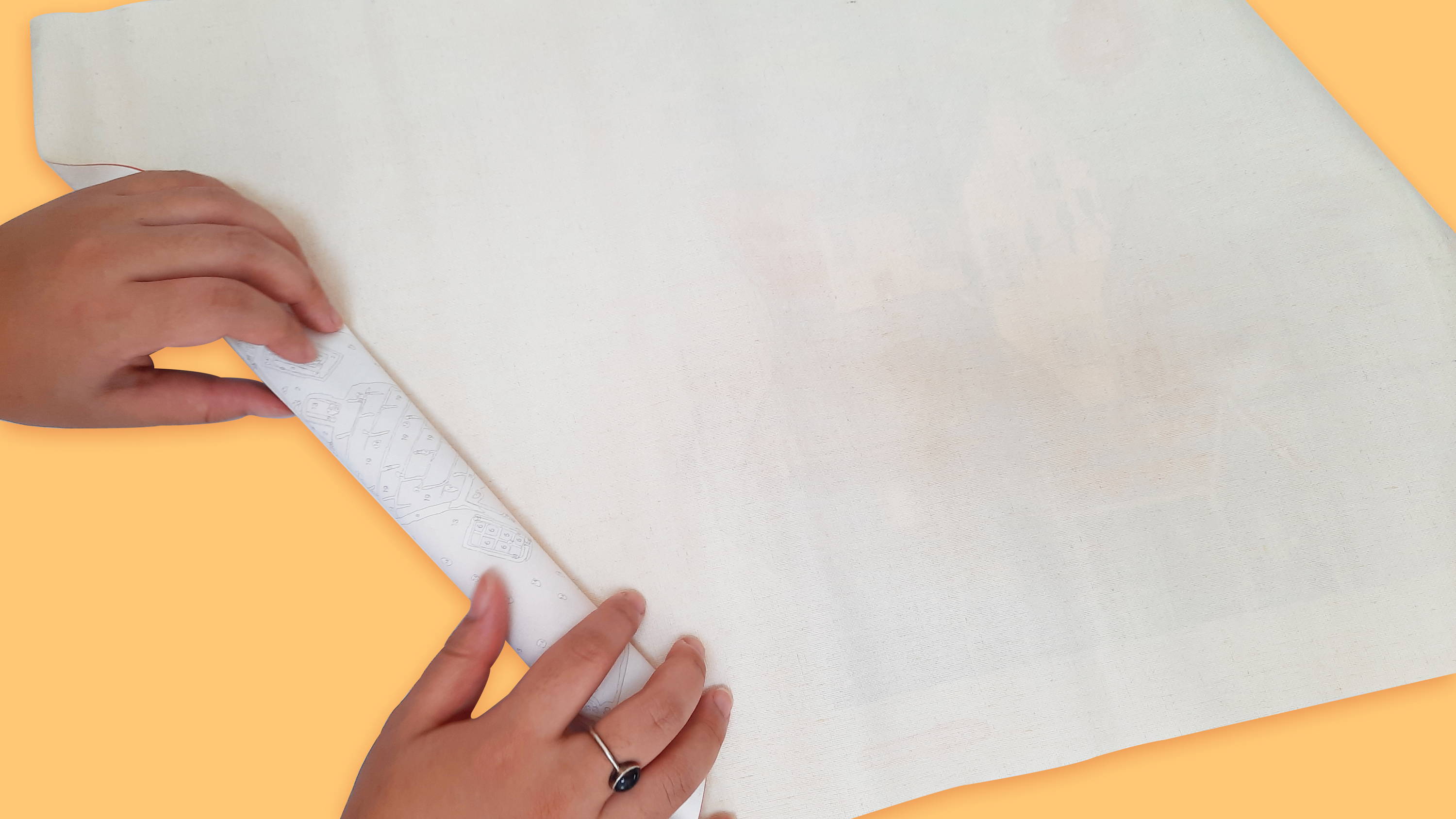 And to store it, so that it will be easier to tape down on a flat surface the next time you want to paint, you can store it printed/painted side out.
Lay it under heavy objects.
If you want to smooth your canvas down, so that it is pinned straight, another method you can try is to press it under heavy objects. A few books or your mattress will work. The key is to make sure that both surfaces that are pressing on the canvas are also smooth and straight, or else, the canvas will take on the curves of the object.
If you want to press it with a couple of books, the important thing is to get all of the corners down with weights. This is usually the most stubborn area with the most curling.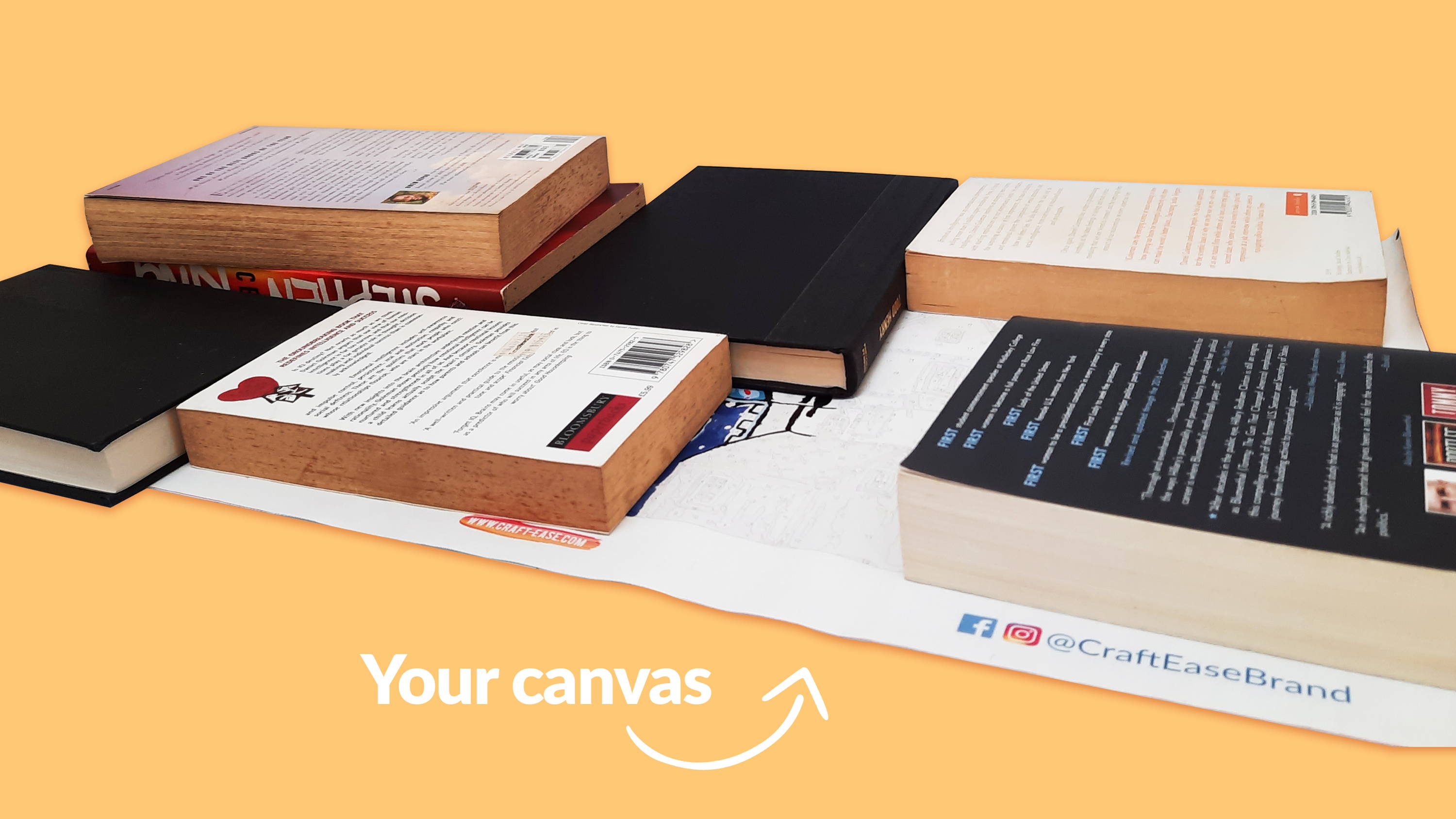 If you want to press it under your mattress. Make sure that the canvas is already laying on top of a flat surface. Do not press your canvas directly on top of the wooden blocks of your bed frame. Doing this might cause the canvas to develop even more severe creases.
Because most canvases are made out of fibers, like the one we used in Craft-Ease, most wrinkle-release spray you can find in the store would help with any creasing that you have on your canvas. We recommend doing a small patch test first before spraying your entire canvas. You can even make your own wrinkle release spray by mixing distilled water, distilled vinegar, and some essential oils.
Spray the backside of your canvas, the side without the printed image. As this side of the canvas will be more receptive to the product. The printed side is semi-water-proof already due to the coat of base paint and canvas primer.
Make sure that your canvas dries flat, either by laying it on a flat surface, or letting it air dry on a clothesline hanging by clothespins.
Ironing it over a damp towel
Sometimes, your canvas is not just curled, but it has developed some deep creases, and it prevents a smooth painting experience. You can try to iron your canvas. Please remember to only iron the backside of your canvas!
The method needs to be done very carefully. Even though the canvas itself is tough and can take the heat, the coat of primer, and maybe the acrylic paint itself are quite sensitive to heat. This is because there is a plastic-like substance in acrylic and primer, that can melt off if it was exposed to high heat.
If you are ironing your canvas, try ironing over a dry towel first. If it still does not fix the wrinkle that you have in your canvas, you can use a damp towel instead, this will help the canvas fiber to relax and smoothen. You can start at low heat, and slowly increase the heat when needed.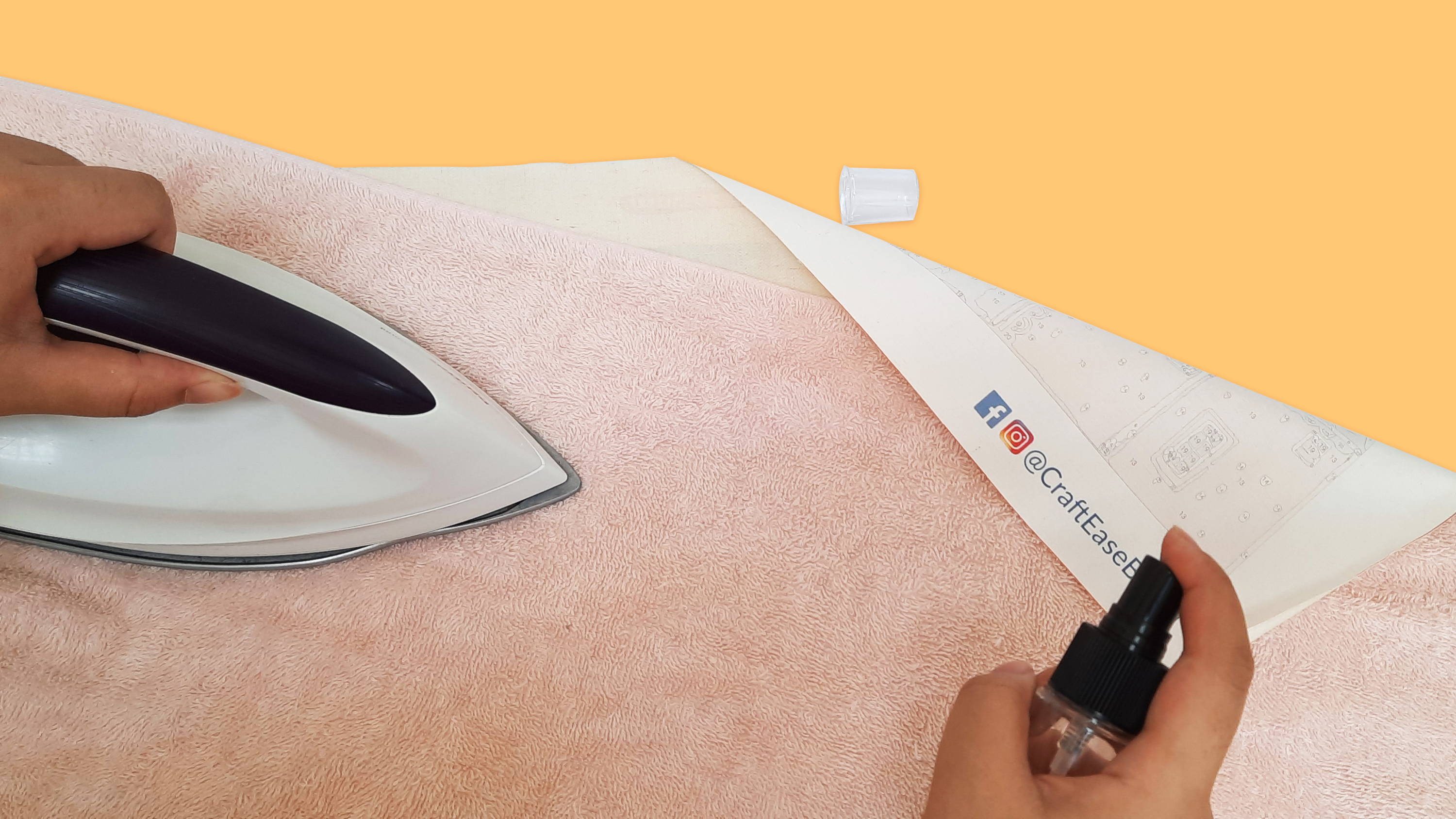 Make sure that your towel is only damp, do not use too much water, and it may cause the canvas to get too hot. And make sure that you are ironing the canvas face down. Do not expose the paint and primer side directly to the heat.
The best way to keep your canvas from developing any wrinkle is to store them flat. Either by mounting it to a wooden canvas, or storing it in an art envelope. These should be available in regular craft supply shops near you.
If you are not able to find any, you can DIY it. By pressing your canvas between two boards that are the same size or bigger than your canvas.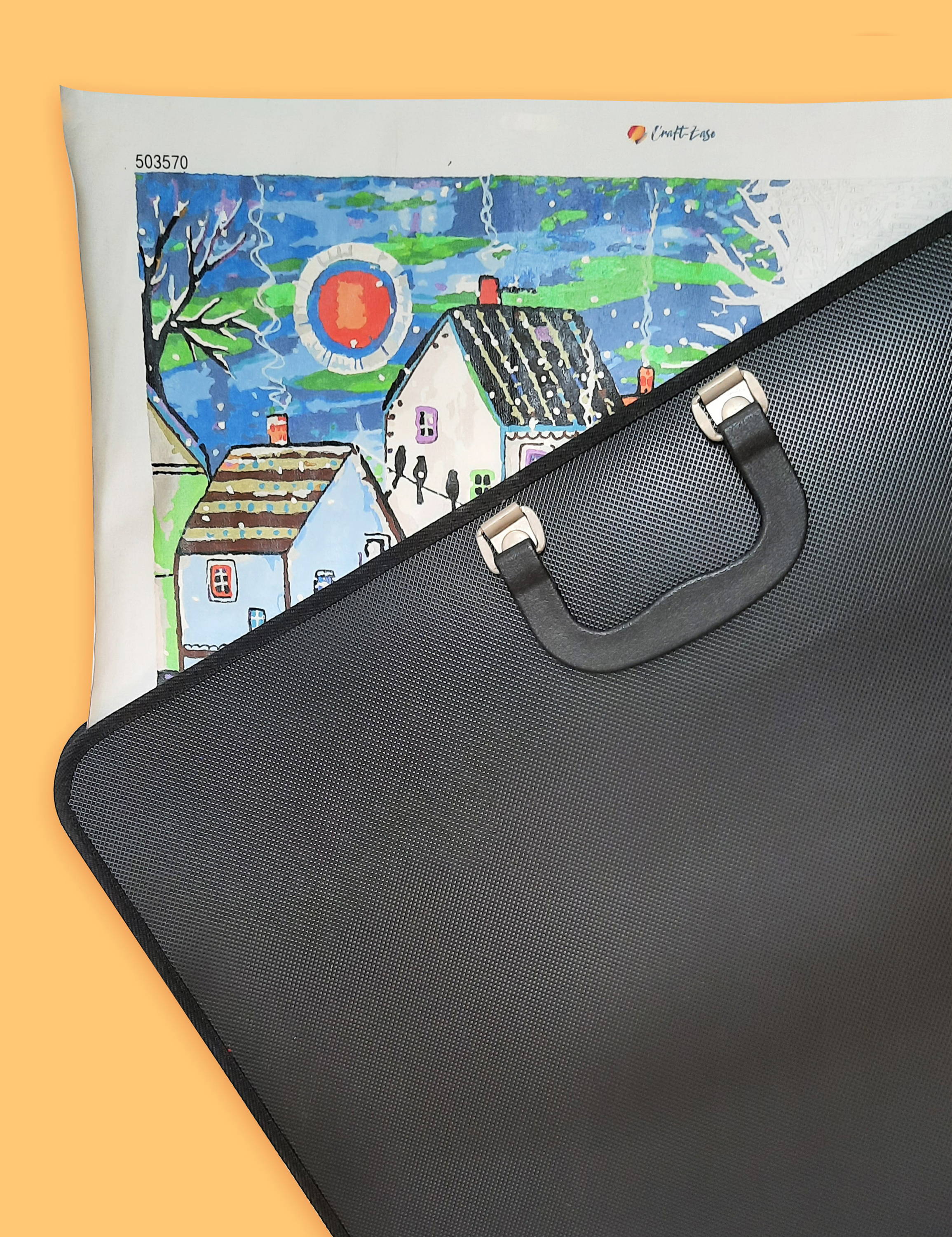 Embrace the curls and keep rolling.
Or better yet, you can let it curl as you paint!
Let me share something that I personally do with my rolled canvas. I keep them rolled up so that I can store them back in the box between painting sessions. I even use some bobby pins to keep them rolled. I only unrolled a little at the time, only the sections that I wanted to paint.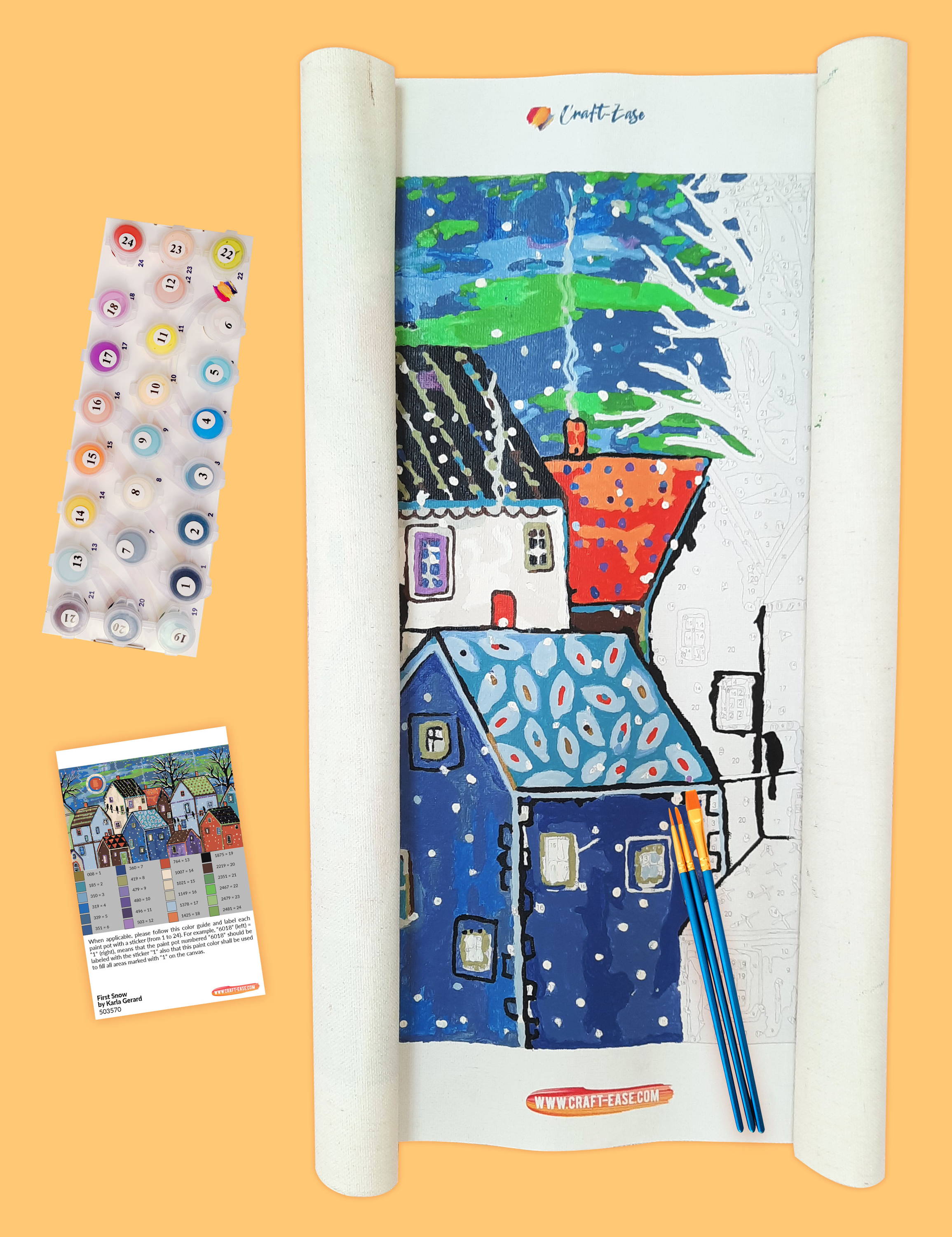 After I finish the painting, then I work on flattening it!
Let us know if you tried any of these tricks by mentioning our social media!
The Benefits of Therapeutic Art
Now more than ever, there are plenty of reasons to try therapeutic art as a way to relieve stress and anxiety. At Craft-Ease, our paint by number kits make it easier to find calming crafts for adults and children that might be having a difficult time finding ways to stay positive and relaxed during the pandemic.
Paint by Numbers Tutorial for Beginners
Paint by numbers we have today is nothing like you've seen back in the days! We have so many different designs with various levels of challenges. Our kits take away the scary part of the painting and leaving only the fun relaxing parts for you to enjoy. Begin your first step into art therapy at home.
Craft-Ease: Art Therapy for Everyone
At Craft-Ease™, we actively promote art therapy in the form of complete craft kits so that everyone can achieve therapeutic and joyful experience through art from the comfort of their home.
Our Favorites from the Collection
---